Massachusetts Criminal Defense Lawyers
Fighting to Defend our Clients in Beverly, Boston & New York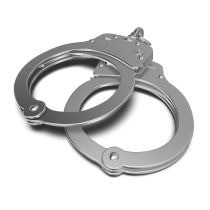 At Gelb & Gelb LLP, our criminal attorneys in Massachusetts have vigorously defended clients subjected to criminal prosecution at the state and federal levels for over 30 years. If you are facing criminal charges, it's imperative that you seek help from a legal team that will aggressively fight for you.
Contact our Massachusetts criminal defense lawyer to discuss your defense today.
How We Can Protect Your Rights
If you've been charged with a crime, hiring a criminal defense attorney with the right skills and experience for your case is vital. The criminal justice system in Massachusetts is complex, and you need a lawyer with extensive knowledge of both state and federal law.
At Gelb & Gelb LLP, our defense attorneys represent clients in a variety of criminal cases. Our Massachusetts law firm take on criminal charges related to:
White Collar Criminal Charges We Represent
Fraud
Fraud charges are serious, and make up some of the most common white collar crimes in the United States, mortgage fraud primary among these types of crimes. Some fraud crimes, like filing false insurance claims, are considered felonies in Massachusetts.
Our attorneys can represent you in the following types of fraud cases and more:
Tax evasion or avoidance
Falsifying or manipulating financial statements
Accounting manipulation
Filing false insurance or healthcare claims
Predatory lending
Fraudulent appraisals
Business & Corporate Crimes
Our attorneys can represent your best interests if you are facing charges relating to business or corporate actions.
Some examples of business crimes we represent include:
Extortion and bribery
Identity theft
ERISA and Sarbanes-Oxley Act violations
Intellectual property theft
"Cybercrime"
Forgery and counterfeiting
General Criminal Charges We Represent
Criminal charges can be highly varied. Our attorneys represent all types of criminal charges in Massachusetts, including:
Assault & battery
Violent crimes
Theft
Drug crimes
Firearms offenses
In addition to defending you against criminal charges, our attorneys can help you during your probation and parole hearings. We can also defend you if you are accused of violation your parole or probation.
Assault & Violent Crimes
If you get in a fight with or even offensively touch another person in Massachusetts without justification, you can be charged with assault and battery.
In addition, the state of Massachusetts defines violent crime as a criminal act involving physical force, weapons, or verbal threat of violence. These types of crimes have aggressive prosecutions and harsh penalties.
Domestic Violence
Cases of domestic violence are treated differently from other criminal cases. Massachusetts has a mandatory arrest policies for 911 calls claiming domestic violence, and the power to drop charges rests solely on the prosecutor, not the claimant.
Our attorneys can defend you throughout the process against domestic violence charges. Additionally, if you need to defend against an unfair restraining order application, or are accused of violating an existing order, our attorneys can help you.
Drug and Narcotics Crimes
Whether you are accused or possession, distribution ,or trafficking of drugs, you can face a variety of legal punishments. These punishments can be enhanced if you are accused of selling to minors or using minors to sell drugs.
Firearms and Weapons Offenses
The state of Massachusetts has some of the toughest firearm laws in the U.S.. Those charged with weapons offenses often face aggressive prosecution and strong punishments.
Drunk Driving or OUI
Alternatively known as a DUI or DWI in other states, Massachusetts OUI laws include provisions for first and repeat offenders, drivers with child passengers, and underage OUIs. Each of these provisions can drastically affect your sentencing.
Arrested for a crime? Contact our Massachusetts criminal defense attorney online or call (877) 867-0034 today!