Massachusetts Criminal Defense Attorneys
Fighting to Defend our Clients in Beverly, Boston & New York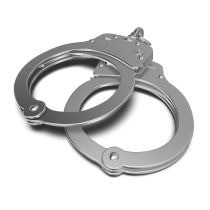 At Gelb & Gelb LLP, we have been vigorously defending clients who are the subjects of criminal prosecutions at the state and federal levels for over 30 years. If you are facing criminal charges, it's imperative that you seek help from a legal team that will aggressively fight for you.
Contact our Massachusetts criminal defense lawyer to dicuss your defense today.
Gelb & Gelb LLP defends a wide variety of criminal charges, including:
White Collar Criminal Defense
Securities Fraud
Financial and Accounting Fraud
Business Crimes
Economic Crimes
Financial Services Crimes
Tax Crimes
Health Care Fraud
Insurance Fraud
Computer and Internet Crimes ("Cybercrime")
ERISA , Pension and Employee Benefits Violations
Tax Fraud
Bank and Mortgage Fraud
Intellectual Property Crimes
Forgery, Uttering and Counterfeiting
General Criminal Defense in Massachusetts
Violent Crime
Assault and Battery
Theft and Property Crimes
Breaking & Entering, Burglary, Robbery
Drug and Narcotics Crimes (Possession / Distribution / Trafficking)
Firearms and Weapons Offenses / Gun Law Violations
Drunk Driving ("OUI/DUI/DWI")
Domestic Violence
Defense of Restraining Order Applications and Violations
Probation Hearings and Violations
Parole Hearings and Violations
Arrested for a crime? Contact our Massachusetts criminal defense attorney online or call (877) 867-0034 today!